Quick links
2018
China topped US by number of Eclipse IDE plugins installed.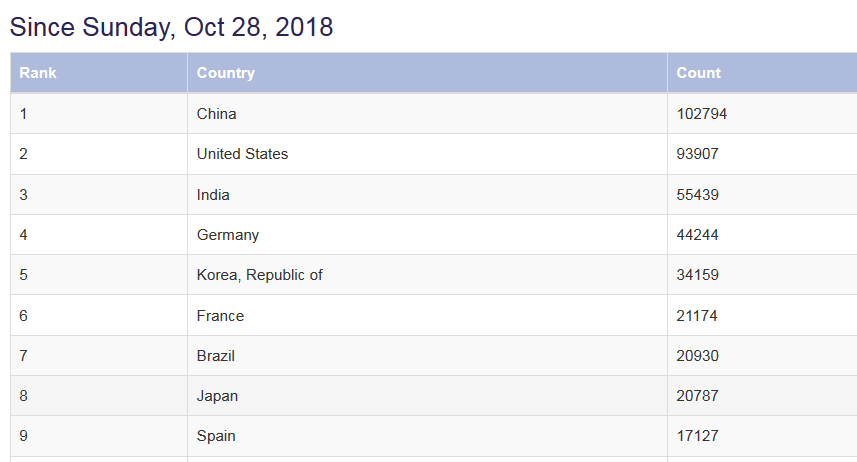 Eclipse IDE plugins monthly installs by country
2017
Eclipse DemoCamp Oxygen Shenzhen 2017年6月29日
https://wiki.eclipse.org/Eclipse_DemoCamps_Oxygen_2017/Shenzhen
OSGi Outreach in China
OSGi Outreach (first ever OSGi event in China) on March 28th, 2017 in Shenzhen Huawei headquarters.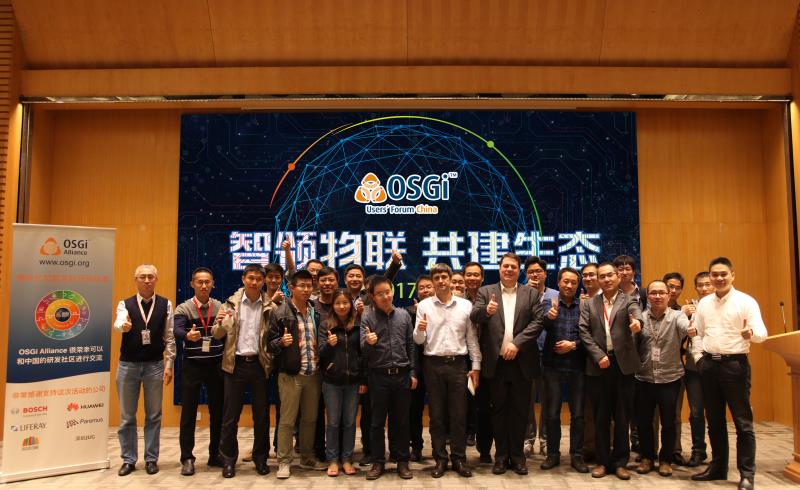 See "OSGi Developer Event in China" article. Visit OSGi中国用户论坛.

Eclipse IoT
Eclipse IoT March 7th 2017, 7pm (at Shenzhen JUG meeting)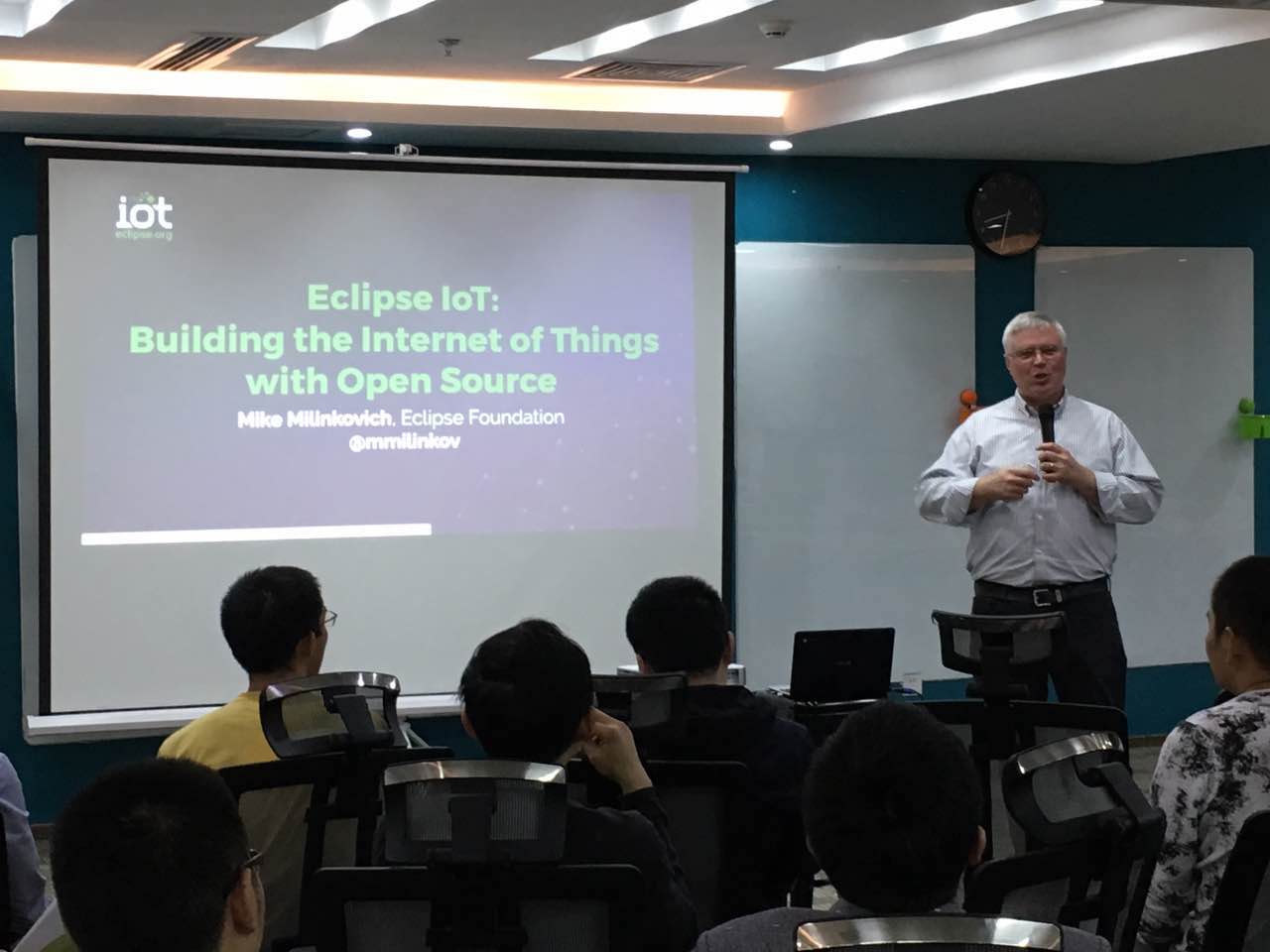 Mike Milinkovich (Executive Director of the Eclipse Foundation) was special guest presenter.
2016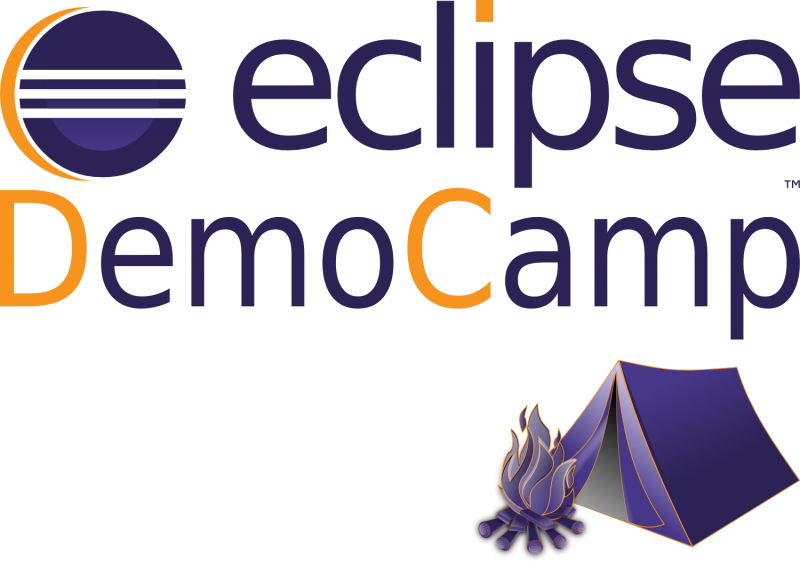 6月30日 Eclipse Neon DemoCamps in China on June 30th
propose topic in any city | 在任何城市建议主题
上海 Eclipse Neon DemoCamp in Shanghai 2016
"Eclipse vert.x" by sneaky
register
深圳 Eclipse Neon DemoCamp in Shenzhen 2016
register
2015

Eclipse Mars DemoCamp in Shenzhen | 深圳
szjug.github.io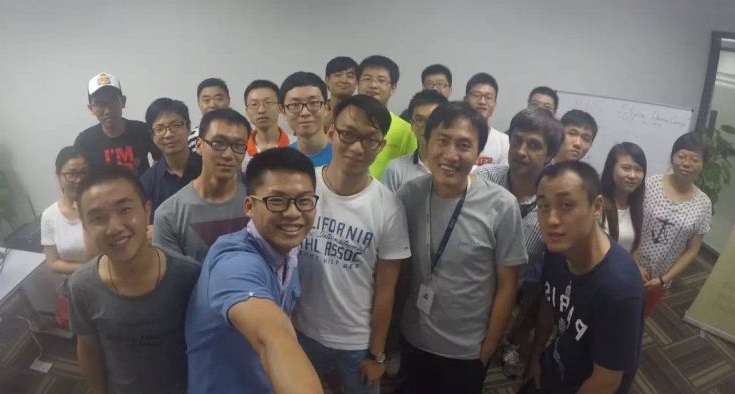 2014
Eclipse November 2014 DemoCamp in Beijing
时间 : Friday, November 7th 7pm 11月7号 周五19点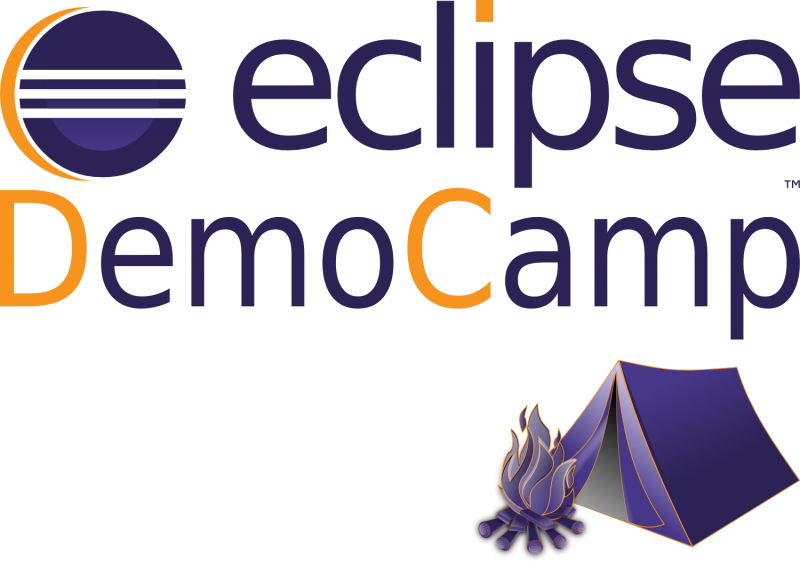 Time
Topic
Presenter
Description
19:00
Eating pizza, drinking, talking
Pizza is an oven-baked flat bread typically topped with tomato sauce and cheese.
19:30
1) Eclipse organization, members and projects |
Eclipse组织和项目介绍 2) Enide Studio 2014 as Eclipse IDE for Node.js and Java (English & 中文)
Paul Verest http://www.nodeclipse.org/
Why Eclipse is great, Eclipse latest news and projects updates
介绍为什么Eclipse比你的了解可能更大。
20:00
用XWT开发界面
http://www.soyatec.com/
深圳松亚科技Soyatec
20:30
Eclipse Cloud Development https://www.eclipse.org/ecd/ and Codenvy
Stévan Le Meur via skype
https://codenvy.com/
21:00
Tabris.js - crossplatform development from EclipseSource
via skype
http://eclipsesource.com
Register 报名 https://yoopay.cn/event/48806512 Materials 资料
Eclipse 4.4 Luna 北京 DemoDay
时间 : Saturday, June 28th 2pm 6月28号 周六 2点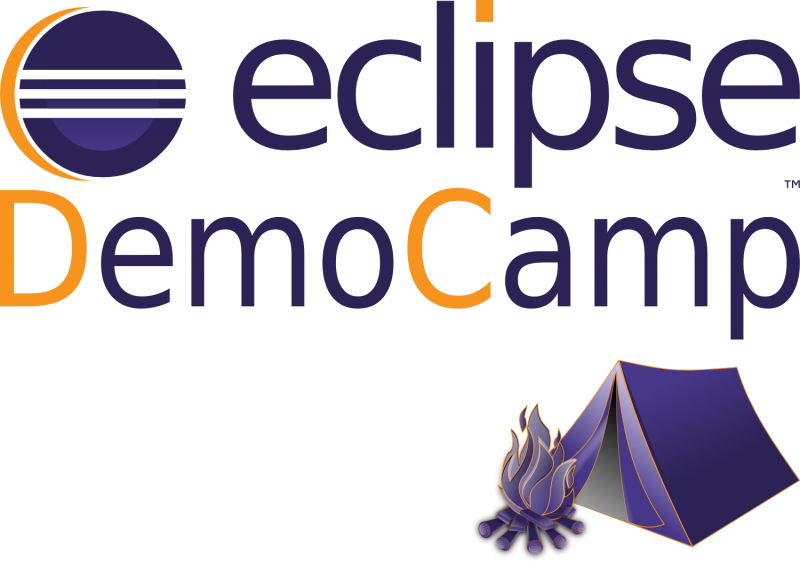 Register 报名 https://yoopay.cn/event/31347339
New forum! 新的论坛!
1月9日开始Eclipse网站论坛中文交流
Merry Christmas! 圣诞快乐!
November DemoDays
Eclipse Day Video
check for event online video Eclipse Day 中国 在线视频
After Eclipse Day Announces 公布
Events have passed. Check for materials on Day materials page.
两个活动结束了. 查看 活动资料网页。
.. and wait for next big thing.
上等跟大活动。
Speakers, supporter please check here 欢迎欢迎下一个活动讲师,志愿者,赞助 ,组织者。
Register early at http://eclipsenovemberday.eventbrite.com 可以之前报名
China DemoDays Java, JavaScript
北京 2013年6月29日 (周六)full day
official page Eclipse Day China
Eclipse编程马拉松活动(Eclipse Hackathon)
Location: ThoughtWorks Beijing Office
More details on Day page | 跟多详细在Day网页
The event is free, please register ASAP to reserve your seat. 此次活动免费,因席位有限,请务必尽早注册预留席位。
Registrations is closed. Limited number of guests (up to 10) can join remotely via WebEx. Contact organizers. There is waiting list on http://democampbeijing2013.eventbrite.com/ 报名结束了。只有等着的列表。试试你的机会。 If you are coming from other city (not Beijing) or want to do demo or help around on Eclipse Day, please contact organizers. We need person who will lead Track 2 (come with notebook, connect with remote presenters, be whole day on the site). Speakers and co-organizers are always welcomed! 如果你要从另外的城市来,请联系我们能不能帮助你们。I you are coming from other city please contact us if we can help you.
Register was on | 报名结束了。注册的在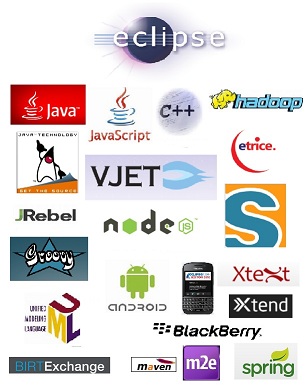 Eclipse Day 中国 Poster 海报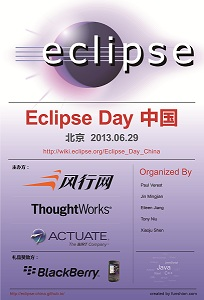 下载大的海报 | get big poster 6732 x 9921
Beijing Thursday 北京周四
DemoCamp Beijing Thursday 北京 2013年6月20日 7点 (周四)
Register on
Blog Posts